For 25 years the Albixon company is offering swimming pools of the highest quality globally. Overflow or skimmer-based, ALBIXON pools can be tailored to suit your needs and requirements.
ALBISTONE®, unique material not only for swimming pools
ALBISTONE® is a revolutionary material type developed by a team of our R&D department and verified by a number of laboratory tests. ALBISTONE® features high colour stability and UV stabilization. Its benefits also include maximum mechanical resistance and strength, extending the material's lifetime to 50 years. ALBISTONE® is frost-resistant and offers excellent thermal insulation properties. It has no harmful effects.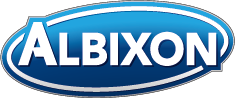 Click here to download the Pools catalogue
ALBISTONE® Pools
Skimmer swimming pools ALBIXON have a number of unique features not to be found elsewhere. The key benefit is customized production based on your requirements and needs. Add to it the long durability of our materials, its resistance and mechanical properties. Choose your colour, shape and size and leave the rest up to us.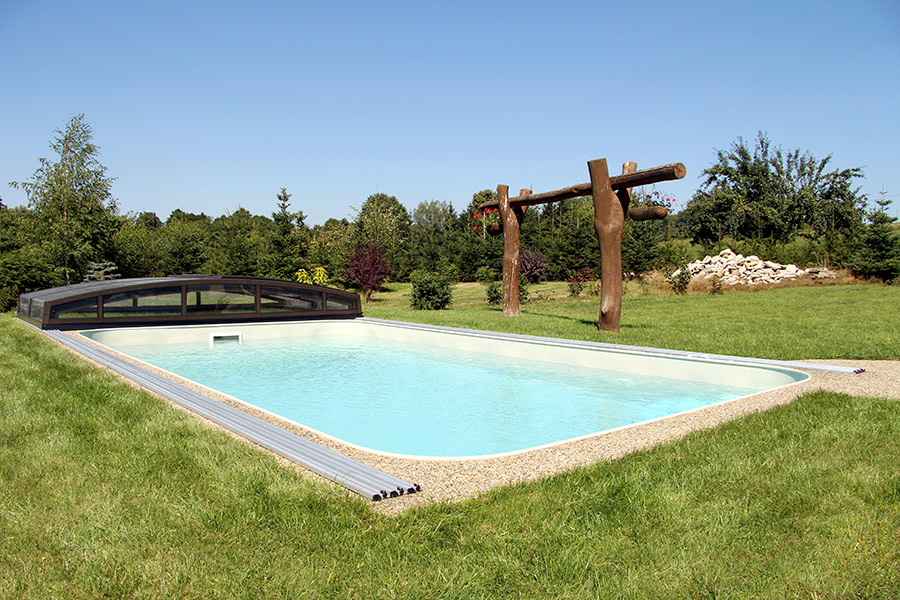 The most popular pool shape due to its easy maintenance and good water circulation. An interesting feature is the possibility to place steps in one of the corners of the pool.
Sharp cornered rectangle
(QBIG BENEFIT, G1 BENEFIT)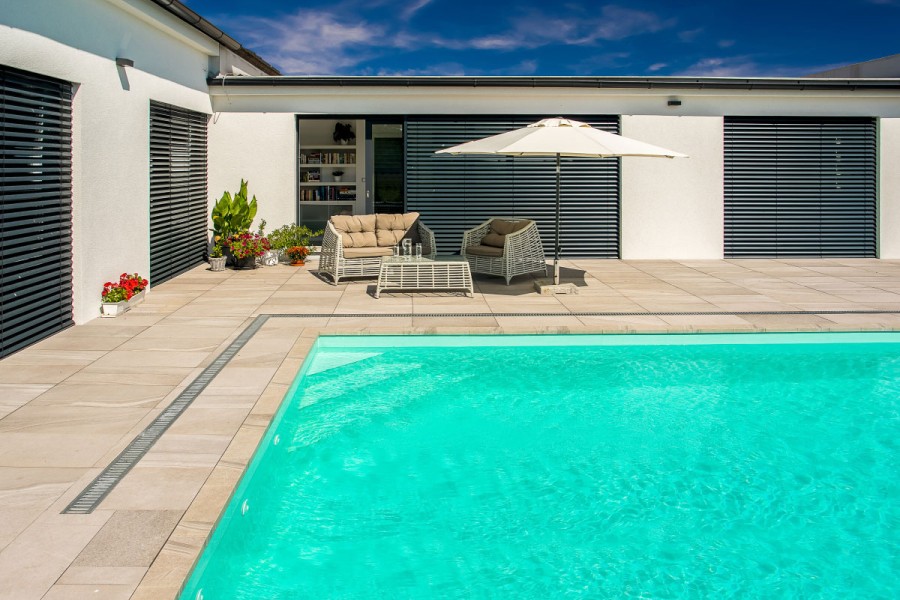 A modern pool design and shape which, thanks to its sharp corners, is a perfect addition to your garden. What's more, you can easily attach it to the floor or tiles around the pool.
Pool sizes and shapes
Maximum width: 500cm
Maximum length: 1200 cm
Depth: 120 cm, 150 cm
Pool sizes and shapes
Maximum width: 400cm
Maximum length: 900 cm
Depth: 120 cm, 150 cm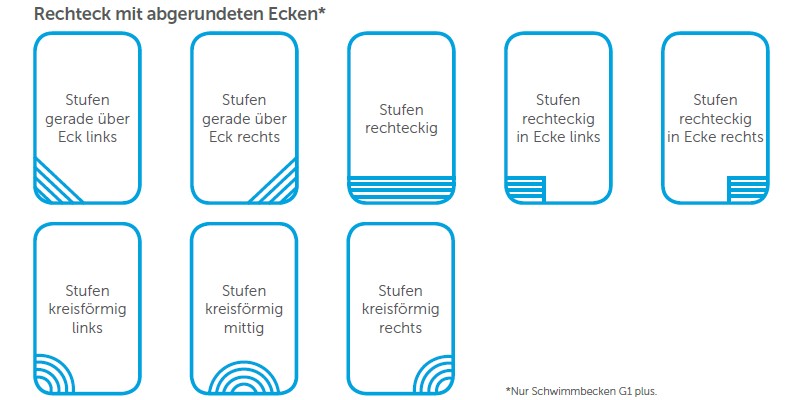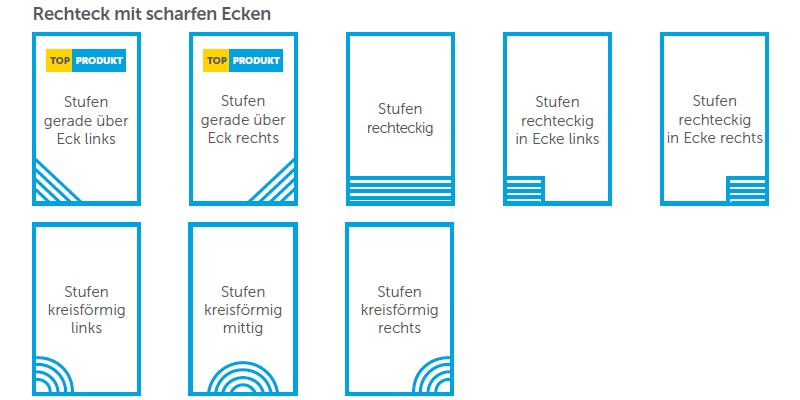 Wellness leisure at your pleasure